The quick start guide to making multimedia products
One of the great challenges as a small business owner is "How can I make more money, help more people, expand my offerings when I am only one person?"  At Women Unlimited we made the decision late last year to move most of our courses into a format that can be delivered online.  It was quite scary in many ways to stop delivering our face to face courses, but in the long run it will give us a much larger reach than we ever could have achieved by delivering courses only in London.
I was the bottle neck in my business.  Being a mum of 2 young children and not wanting to travel all over the country meant that I was limited in the amount of face to face training that I could give.  Also, I was uncomfortable marketing too many of our courses via email and yet email is by far our most successful sales channel as it is responsible for over 90% of our sales.  Creating courses that we can deliver online was the most obvious solution.
In this article, Joanna Penn, founder of thecreativepenn.com and my business partner in the Turn Ideas Into Cash course shares the possibilities that are available in an age where you can create massive leverage in your businesses and give you the chance to reach a global audience with your message.
Today you can now sell digitally to hundreds and thousands of people around the world without the cost and hassle of managing physical product. The tools are so easy to use that anyone can turn their intellectual property into a product using video, text or audio to put up for sale almost instantly.
There are so many possibilities it can be quite overwhelming.  Knowing which product to make, which topic to create a product around and then going out to market can be challenging. How much should you charge?  What should your package include? How do you sell it?
For service businesses and coaches in particular, your face to face services are the foundation of a potential business you can develop around your expert knowledge. By creating your product using a variety for formats, you have the chance to grow your income and really give your customers the opportunity to consume the content in the way that suits them best.
You've got what it takes already!
So how can you take the same information that you are using in your business and turn it into something that creates value for your customers but also becomes another stream of income for your business?  This is Joanna's process for creating a multimedia product:
(1) Structure your product & create text material
If you have a business, you probably already have a structure for the way that you help your customers, but you can also create a product even if you don't have a product or service on the topic.
Here are some ways to get your material started:
(a) Mindmap your ideas, either on paper, or use software if you enjoy using it. This brainstorming will enable you to map out everything to include in the course, then you can then turn this into a Word document and fill in the blanks with detail.
(b) Create a slide pack with Powerpoint or Keynote. It can be bare bones text which you expand in Word or you can use enhanced slides as the basis for speaking on your topic (another income stream!)
(c) Record your speaking & get it transcribed. If you're a speaker, you may already have recordings or you could record yourself talking about the various aspects of your material. Get this transcribed or use text-to-speech software like Nuance Dragons and you will have a document to use as a first draft.
(d) Use Scrivener to write and organize your material. I'm a huge fan of this software and writers often fall in love with it. With drag & drop functionality as well as compiling options for different ebook formats, it's definitely worth a try.
Many people produce PDF guides using text-only material and sell them for more money than an "ebook" sold on Amazon as their initial product. Or you can use the PDF material as part of your multimedia course as the foundation to the multimedia aspects.
(2) Produce video content
Video is an increasingly common way to deliver content, either for free as part of a marketing strategy, or within premium courses. There are several main types of video content:
(a) Screen capture which you can use to teach from slides or from software/websites/anything else on your computer. Use Camtasia for the PC or Screenflow for the Mac.
(b) Video camera shots like talking heads, demonstrations of physical skills like yoga, on location shots etc. You don't need advanced hardware anymore and you can get a cheap video camera like a Flipcam or just use your iPhone. You can edit with free tools like MovieMaker on the PC and iMovie on the Mac, although I use Screenflow for editing as well as creation. You can go all the way to the other end of the scale with a full production and editing kit but it's best to start small for the sake of your budget and your sanity!
(c) Interviews. You can use video interviews with experts in your niche for blog content but also for your products. In our course we did interviews via Skype for free video calling and then Ecamm for the Mac and Pamela for the PC in order to record in the split screen mode.
(d) You can even deliver your content through webinars like Catherine Watkin did recently in her How to sell without being pushy webinar with Women Unlimited. Use a service like GoToWebinar and record the session using screen-capture software to turn it into a product.
(3) Produce audio content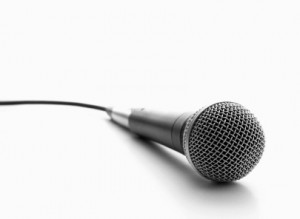 Audio can be part of your marketing strategy by creating a podcast, or you can also use the same tools to create audio for your product.
(a) Create audio from the video. If you've produced videos, it is always a value-added step to turn them into audio mp3 files as some people prefer to listen rather than watch, and this way they get both options. I use Ecamm Movie Tools on the Mac to turn my movies into mp3s for my podcast but also my products and there are lots of freely available tools for this step.
(b) Create audio from scratch. You can use a free tool like Audacity to record and also edit any audio you are producing.
Because so many people listen to audios on iPods, I create mp3 format and often use iTunes to add meta-data to my audios so the description is useful when people are playing it.
(4) Create a product page
So now you have text, video and audio material, you need to create a place where people can access your product. You have a number of options that you can explore
(a) Use a shopping cart to deliver the product directly, for example, if you just have an ebook in PDF format, use e-junkie.com to host the file as well as for the shopping cart
(b) Create a password protected page on your own hosted site which is how I sell courses from my blog. I create a separate page with links to all the content, then I use e-junkie.com to sell access to that page.
(c) Use a custom install of WordPress with a separate theme and a membership site plugin like Digital Access Pass. This is the type of setup Julie uses for her Simply WordPress Course and it means the content is able to be organized, delivered at different times and is much more secure. This is definitely the most professional and premium approach but it does cost you time and money to organize, again, perhaps start small and work up.
(5) Sell and market your product
You need a few things in order to actually sell your product:
(a) Sales page. People need to know what they are getting as well as the benefits for them. Sales page psychology and tactics are worth a book in themselves, so it is worth studying sales pages that you come across and look for common elements. My best tip is to model a sales page that you resonate with and that fits your brand. Some are salesy-hypey and others are friendly and low-key.
(b) Shopping cart. There are loads of shopping carts but the easiest and cheapest I have found is e-Junkie.com which is just $5 a month for up to 10 products. Amazing!  Julie uses the shopping cart that is integrated with Digital Access Pass.  More complicated, but it does give you more control.
(c) Payment system. I use Paypal integrated with e-Junkie and it is the most recognized mechanism if you don't want the hassle and cost of taking credit card payments through other merchant products. One little tip is to get Paypal setup well in advance as there are anti-fraud hoops you need to go through before Paypal lets you trade and 'download' money to your bank account. But once it's sorted, it's magic!
(d) A way to market your product. It's important to start building your social media presence and a place for you to market your product straight away. You can also have a launch process that includes value-added bonuses like video content like we did last time round for our 'Turn Ideas Into Cash' course or webinars where you can share value for free with your audience.
Get started now!
There are so many options for creating multimedia products which is fantastic because it means you can find a system that works for you, and expand your business with a new stream of income.
If you're overwhelmed, start with a basic PDF guide, or a webinar which you record and produce as a basic video product. You never know what you can achieve unless you try!
Want to know more?
We have created a full course that is a practical how to guide on how to do all of the above, which tools to use, how to market and sell your products.
Click here to check out our Ideas into Cash Course
Joanna Penn is an author, blogger and speaker. Her site, TheCreativePenn.com has been voted one of the Top 10 Blogs for Writers two years running. Connect with Joanna on Twitter@thecreativepenn